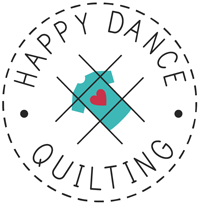 Current Turnaround: 3.5 weeks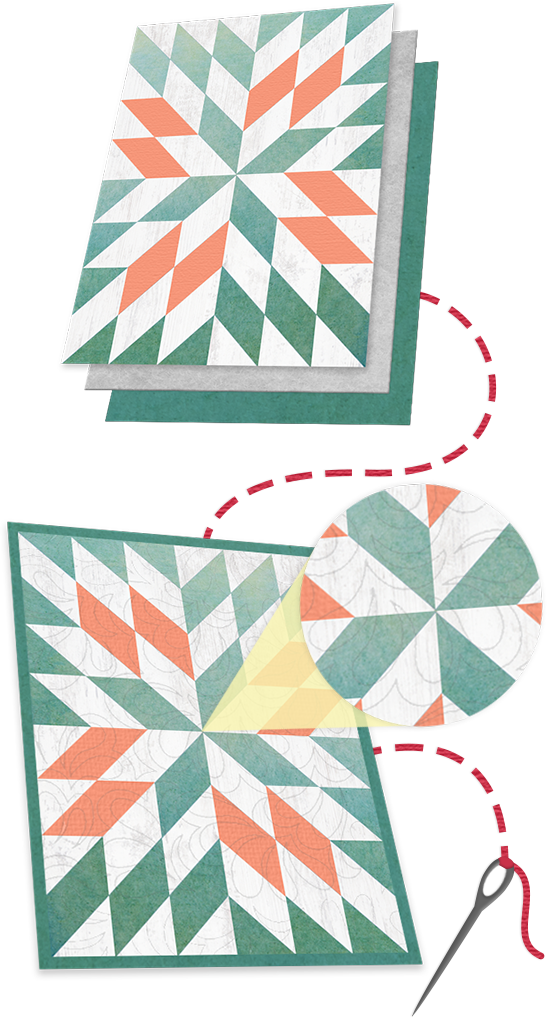 What is Longarm Quilting?
A quilt is made of 3 layers:

1) A pieced quilt top
2) Batting in the middle
3) Backing fabric

Longarm quilting secures all of these layers together with a strong, decorative stitched design spread evenly across the entire quilt.

For this service, you must provide a quilt top. Need a quilt made from scratch? Click here for t-shirt quilts or here for custom quilts. Those include longarm quilting by default.
Feel free to call or text us at 502.305.5288 if you have any questions!
Our Process
Our base pricing for longarm quilting is 1.75 cents per square inch, minimum $55. Multiply the width by the height of your quilt to get the square inches.

Example:
Your quilt top is 50 inches x 60 inches
60 in x 70 in = 4,200 square inches
Cost of longarm quilting = 4,200 sq in x $0.0175 = $73.50


When choosing a thread color for the quilting stitch, we aim for the color that is the best balance of being subtle and evenly visible across all the different fabrics in the quilt top.


You can provide batting & backing fabric, or use ours. The layers should be separate (not glued or basted/tacked together) and the backing should be 8"+ larger than the top on each dimension.

Example:
Your quilt top is 60 inches x 70 inches
Your backing should be 68 inches x 78 inches or larger.


By default, we don't trim your quilt down after quilting. We may remove excess batting for shipping purposes, however.
Want some more info about prepping your quilt top? Read our article below about two of the most common issues we see!
Quilt Top Advice
5.0 Read reviews from our many happy customers!
Read Our Reviews
I've Ordered, Now What?
Get us your quilt top and you're done! View the steps for shipping here:
Shipping Quilt Tops
If you're near Louisville, KY you can also set up a time to drop off your quilt top.
Appointments